JuneShine Hard Kombucha
Drink Better (placeholder)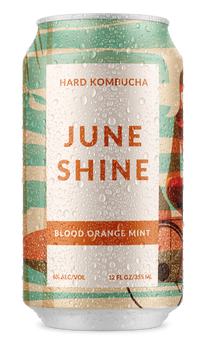 Shop Now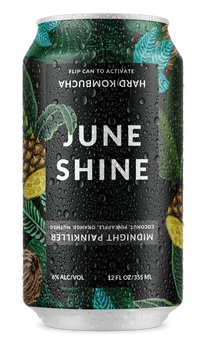 Shop Now
What's Inside

~2 Shots
per can

No Added Sugar

Real, Premium
Spirits
convenient &
Ready-to-Enjoy

sustainably
produced
HIGH ABV • LOW SUGAR • PREMIUM SPIRITS • ORGANIC JUICE • GLUTEN-FREE • 
HIGH ABV • LOW SUGAR • PREMIUM SPIRITS • ORGANIC JUICE • GLUTEN-FREE • 
HIGH ABV • LOW SUGAR • PREMIUM SPIRITS • ORGANIC JUICE • GLUTEN-FREE • 
HIGH ABV • LOW SUGAR • PREMIUM SPIRITS • ORGANIC JUICE • GLUTEN-FREE • 
HIGH ABV • LOW SUGAR • PREMIUM SPIRITS • ORGANIC JUICE • GLUTEN-FREE • 
HIGH ABV • LOW SUGAR • PREMIUM SPIRITS • ORGANIC JUICE • GLUTEN-FREE • 
HIGH ABV • LOW SUGAR • PREMIUM SPIRITS • ORGANIC JUICE • GLUTEN-FREE • 
HIGH ABV • LOW SUGAR • PREMIUM SPIRITS • ORGANIC JUICE • GLUTEN-FREE • 
HIGH ABV • LOW SUGAR • PREMIUM SPIRITS • ORGANIC JUICE • GLUTEN-FREE •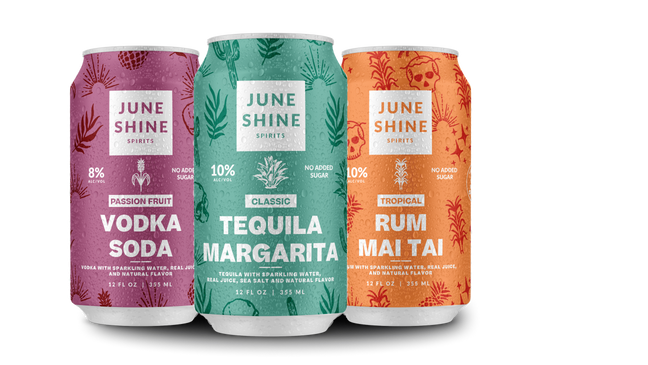 HIGH ABV • LOW SUGAR • PREMIUM SPIRITS • ORGANIC JUICE • GLUTEN-FREE • 
HIGH ABV • LOW SUGAR • PREMIUM SPIRITS • ORGANIC JUICE • GLUTEN-FREE • 
HIGH ABV • LOW SUGAR • PREMIUM SPIRITS • ORGANIC JUICE • GLUTEN-FREE • 
HIGH ABV • LOW SUGAR • PREMIUM SPIRITS • ORGANIC JUICE • GLUTEN-FREE • 
HIGH ABV • LOW SUGAR • PREMIUM SPIRITS • ORGANIC JUICE • GLUTEN-FREE • 
HIGH ABV • LOW SUGAR • PREMIUM SPIRITS • ORGANIC JUICE • GLUTEN-FREE • 
HIGH ABV • LOW SUGAR • PREMIUM SPIRITS • ORGANIC JUICE • GLUTEN-FREE • 
HIGH ABV • LOW SUGAR • PREMIUM SPIRITS • ORGANIC JUICE • GLUTEN-FREE • 
HIGH ABV • LOW SUGAR • PREMIUM SPIRITS • ORGANIC JUICE • GLUTEN-FREE • 
Try them all
Variety 12-Pack
4 cans each of our 3 canned cocktails
SHOP NOW
HIGH ABV • LOW SUGAR • PREMIUM SPIRITS • ORGANIC JUICE • GLUTEN-FREE • 
HIGH ABV • LOW SUGAR • PREMIUM SPIRITS • ORGANIC JUICE • GLUTEN-FREE • 
HIGH ABV • LOW SUGAR • PREMIUM SPIRITS • ORGANIC JUICE • GLUTEN-FREE • 
HIGH ABV • LOW SUGAR • PREMIUM SPIRITS • ORGANIC JUICE • GLUTEN-FREE • 
HIGH ABV • LOW SUGAR • PREMIUM SPIRITS • ORGANIC JUICE • GLUTEN-FREE • 
HIGH ABV • LOW SUGAR • PREMIUM SPIRITS • ORGANIC JUICE • GLUTEN-FREE • 
HIGH ABV • LOW SUGAR • PREMIUM SPIRITS • ORGANIC JUICE • GLUTEN-FREE • 
HIGH ABV • LOW SUGAR • PREMIUM SPIRITS • ORGANIC JUICE • GLUTEN-FREE • 
HIGH ABV • LOW SUGAR • PREMIUM SPIRITS • ORGANIC JUICE • GLUTEN-FREE • 
us vs. them
Real Spirits.
Real Juice.
Real Refreshing.


8-10%
6g
206

7-12.5%
26g
332

9%
Undisclosed
Undisclosed

7-13%
19g
275

7%
15g
200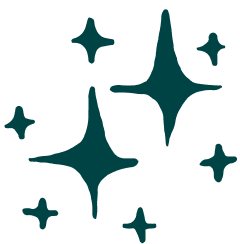 Timeline
How We Got Here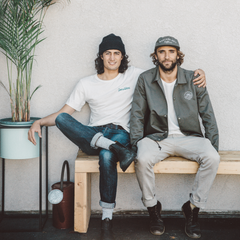 2018
Wandering the aisles of our grocery store, we saw organic, transparently-produced items in every aisle–except alcohol. We started brewing hard jun kombucha in our garage, and JuneShine was born.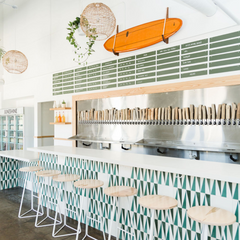 june 2018
We opened our first brewpub in North Park, San Diego. Rather than follow brewery tradition, we designed the space and our kombucha for a new type of drinker–those seeking better-for-you, better-for-planet drinking options.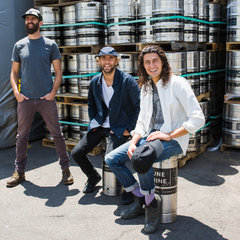 june 2019
We grew so much, we needed to find more space. We moved into Ballast Point's iconic, original brewery where we could brew up to 100,000 barrels. This is now our headquarters, lovingly called JuneShine Ranch.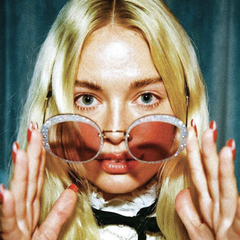 January 2021
National DTC launch
March 2022
Spirits launch!
Real Testimonials
"I can't get enough. Just the right flavor without being too heavy and way healthier than hard alcohol or beer."
Philip G.
REAL JUICE · READY TO ENJOY · REAL SPIRITS ·
REAL JUICE · READY TO ENJOY · REAL SPIRITS ·
REAL JUICE · READY TO ENJOY · REAL SPIRITS ·
REAL JUICE · READY TO ENJOY · REAL SPIRITS ·
REAL JUICE · READY TO ENJOY · REAL SPIRITS ·
REAL JUICE · READY TO ENJOY · REAL SPIRITS ·
REAL JUICE · READY TO ENJOY · REAL SPIRITS ·
REAL JUICE · READY TO ENJOY · REAL SPIRITS ·
REAL JUICE · READY TO ENJOY · REAL SPIRITS ·